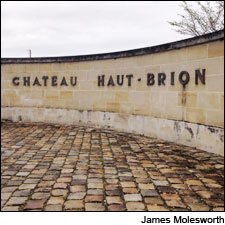 Blogs : Stirring the Lees with James Molesworth
Château Haut-Brion might have one of the best red Bordeauxs of 2013, but the white is the real stunner
Posted: March 25, 2014 By James Molesworth
I started my day at Domaine Clarence Dillon to taste the 2013s from first-growth Château Haut-Brion and its sister, La Mission Haut-Brion, as well as from Quintus. Haut-Brion may have made one of the best red wines of the vintage, but the real star in 2013 is the white.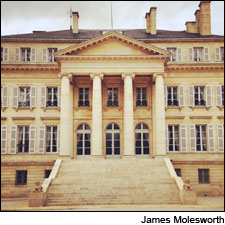 Blogs : Stirring the Lees with James Molesworth
With no time to waste, I headed straight for Château Margaux when I arrived in Bordeaux, followed by a visit to Haut-Bailly
Posted: March 24, 2014 By James Molesworth
Plane, train, automobile. Got to Bordeaux on time, dropped my bags at the hotel and drove up to Château Margaux for the first of my 2013 Bordeaux barrel visits, followed by a stop at Château Haut-Bailly. Time is the world's most precious commodity, and I hate to waste it.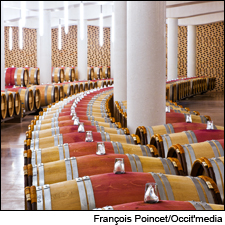 News & Features : Barrel Tasting
How did France's famed region fare in 2013? James Molesworth is tasting barrel samples in Bordeaux to find out. Follow along with his tasting notes and daily blogs
Posted: March 24, 2014 By James Molesworth
Francois Pinault's Artemis Group purchases large minority stake in Château Siaurac & Co.
Posted: March 7, 2014 By Suzanne Mustacich, James Molesworth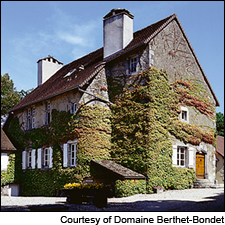 News & Features : Tasting Highlights
New reviews of whites from the Loire and Jura regions of France
Posted: February 28, 2014 By James Molesworth
Feb. 28, 2014 Issue : Features
Posted: February 28, 2014 By James Molesworth
Posted: February 28, 2014 By James Molesworth
Feb. 28, 2014 Issue : Features
Posted: February 28, 2014 By James Molesworth
St.-Emilion-based château owner looks to increase dry white production
Posted: February 4, 2014 By James Molesworth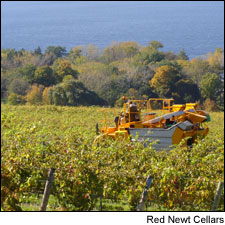 News & Features : Tasting Highlights
New reviews of crisp whites from the 2012 vintage in New York's Finger Lakes region
Posted: January 31, 2014 By James Molesworth