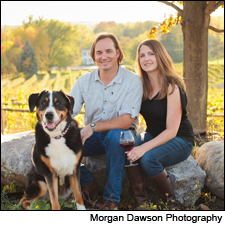 News & Features : Tasting Highlights
New reviews of distinctive Rieslings from New York's Finger Lakes
Posted: October 11, 2013 By James Molesworth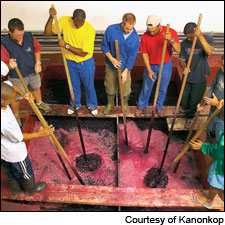 News & Features : Tasting Highlights
New reviews of 50 new additions to the Cape Winemakers Guild auction in South Africa
Posted: September 27, 2013 By James Molesworth
Blogs : Stirring the Lees with James Molesworth
This wine movie is boring and cold
Posted: September 25, 2013 By James Molesworth
I've been catching up on my wine movies lately, with both A Year In Burgundy and Tu Seras Mon Fils (You Will Be My Son) earning a thumbs-up. I realized though that I never pitched in my two cents on the most recent darling of the genre, Somm. From a strict movie perspective, Somm is quite boring...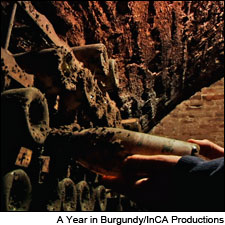 Blogs : Stirring the Lees with James Molesworth
A Year in Burgundy documents the joys and hardships of several Burgundy domaines during the 2011 harvest
Posted: September 18, 2013 By James Molesworth
I'm a movie buff and can churn through two or three movies a week, but it still takes time to get to everything I want to see (I'm one of those Netflix people with 400 movies in their queue). So, apologies for the lack of timeliness here, but I finally got to sit down and watch A Year in Burgundy, which has been available on pre-release DVD for a while but won't be in theaters until December.
A Year In Burgundy was produced by longtime U.S.-based importer Martine Saunier (who recently retired). As she drives her Citroën deux chevaux around to visit with her growers, you figure the cliché machine is about to kick in. But then the movie turns genuinely interesting. Basically a documentary, the movie covers the travails of several domaines, including Dominique Cornin, Michel Gay, Morey-Coffinet, Bruno Clavelier and Christophe Perrot-Minot, during the 2011 growing season and harvest, a tricky year marked by rain, hail, heat and more.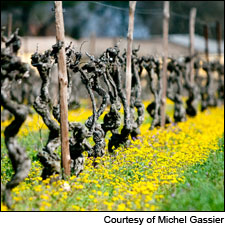 News & Features : Tasting Highlights
New reviews of whites and reds from the 2011 and 2012 vintages
Posted: September 13, 2013 By James Molesworth
Ready to taste the first wines of 2013? While grapes are growing plump in Europe and North America, the Southern Hemisphere has picked, crushed and fermented this year's crop. Here's a sneak peek at the upcoming vintage.
Posted: August 31, 2013 By Nathan Wesley, Augustus Weed, MaryAnn Worobiec, James Molesworth
Blogs : Stirring the Lees with James Molesworth
Putting a Pinot Noir and a Pinot Gris to the test at home with spicy Thai shrimp and pork
Posted: August 30, 2013 By James Molesworth
Matching wine and food can be a daunting topic for newbie and seasoned wine lovers alike. Sure, there are basic tenets for some folks—red wine with meat, white wine with fish. But those have been largely eroded: How about a white Rhône with pork? Or Pinot Noir with Salmon? In addition, as cuisines from around the world have been popularized and assimilated in American cuisine, food has become more complicated. It's no longer enough to have a steak. Is it grass-fed or corn-fed? Broiled? grilled? And the sides—how about blue potatoes and pan-roasted okra? Suddenly it's head-scratching time when it comes to pulling a bottle.
Because of this, I try not to over festishize wine-and-food matching. Sometimes I might select the wine first and build the meal around that. Other times the meal comes first and I try to fit the wine. But basically I try to avoid conflict between the wine and food while aiming to just drink and eat what I like.
So the other night as Nancy prepped a tray of Thai-style pork and shrimp balls loaded with scallions, cilantro, Chinese black vinegar, soy and the like, I figured a white would do best. I was thinking Alsace.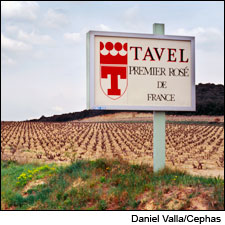 News & Features : Tasting Highlights
New reviews of pink wines from France, each under $20
Posted: August 9, 2013 By James Molesworth
July 31, 2013 Issue : Features
Four new projects demonstrate the far-reaching ambitions of Cape winemakers
Posted: July 31, 2013 By James Molesworth
July 31, 2013 Issue : Features
Posted: July 31, 2013 By James Molesworth