The Donald scores a bargain, acquiring Kluge winery at auction
Posted: April 8, 2011 By Morton Hochstein
Posted: October 15, 2010 By Mitch Frank, Harvey Steiman, Morton Hochstein
Exhibit at the Austrian Cultural Forum shows off the new look of Austria's wineries and their influence across Europe
Posted: October 24, 2007 By Morton Hochstein
Winemaker Fred Merwarth has bought the business, but Wiemer will stay on as a consultant and the face of the brand
Posted: August 9, 2007 By Morton Hochstein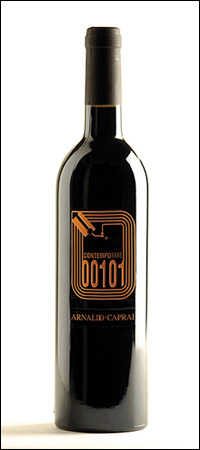 Arnaldo Caprai tries out new technology to give consumers more information
Posted: March 17, 2006 By Morton Hochstein
The midcentury artwork used glassware filled with red and white wine in lieu of traditional chess pieces.
Posted: July 31, 2004 By Morton Hochstein
Many are upset that the Italian government wants to set standards of authenticity for restaurants in the United States.
Posted: December 21, 2002 By Morton Hochstein
Sailing in New York's Finger Lakes region, the Malabar X schooner was made from wooden vats from the defunct Gold Seal Winery.
Posted: December 29, 2001 By Morton Hochstein
Posted: July 21, 2001 By Morton Hochstein
Posted: June 14, 2001 By Morton Hochstein