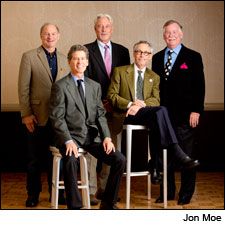 News & Features : News & Features
A side-by-side tasting of four acclaimed Cabernets highlights what is special about this site
Posted: October 20, 2014 By MaryAnn Worobiec
Posted: October 15, 2014 By Robert Taylor, MaryAnn Worobiec
Oct. 15, 2014 Issue : Features
Searching for regional character in New Zealand Pinot Noir
Posted: October 15, 2014 By MaryAnn Worobiec
Oct. 15, 2014 Issue : Tasting Reports
Sauvignon Blanc expands its range, while Pinot Noir reaches new heights
Posted: October 15, 2014 By MaryAnn Worobiec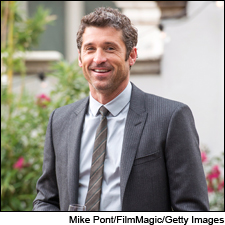 The Grey's Anatomy star on how wine fits into his healthy lifestyle
Posted: October 13, 2014 By MaryAnn Worobiec
Blogs : Mixed Case: Opinion and Advice
Looking forward to the Wine Spectator Wine Experience Grand Tastings
Posted: October 10, 2014 By MaryAnn Worobiec
I have a running joke with one of my best friends. It's about drinking Manhattans in Manhattan. Whenever we are in New York, we order the classic cocktail, and send a photo of it out to each other, a cheesy reminder of our friendship.
I'm headed to New York again next week for the Wine Spectator Wine Experience, but this time there aren't any Manhattans on my agenda. There are so many terrific wines to try at the Wine Experience Grand Tour, instead I'll be snapping photos of glasses of Champagne and bottles of red wine. I know my friend will understand.
Government approves subdividing California wine region into 11 new subappellations
Posted: October 10, 2014 By MaryAnn Worobiec
Blogs : Mixed Case: Opinion and Advice
Insights from an intensive tour of New Zealand's wine regions
Posted: September 18, 2014 By MaryAnn Worobiec
I've been the lead taster of New Zealand wines for five years, but I joke I've been covering the country since I did a report on the Kiwi bird in third grade. I even brought samples of kiwi fruit for my classmates to try. Introducing folks to the tastes of New Zealand? I've got that covered.
Wine Spectator's Oct. 15 issue includes both my annual report on New Zealand wines and a more comprehensive look at the country's impressive Pinot Noirs. New Zealand Sauvignon Blancs provide terrific value and consistency, but the story doesn't stop there: The emergence of Pinot Noir is the next chapter for this young wine country, providing a way to introduce wine lovers to some of its distinctive appellations.
Posted: August 31, 2014 By MaryAnn Worobiec
Blogs : Mixed Case: Opinion and Advice
Napa's 6.1-magnitude earthquake rattles nerves and buildings, but the wine industry is rallying
Posted: August 25, 2014 By MaryAnn Worobiec
I'm from Cleveland, so when I moved to California in 1996, a lot of my friends warned me about "The Big One." I assured them that I'd rather go years of maybe having an earthquake to knowing that I'd have to endure year after year of dreadful winters.
On Sunday morning, The Pretty Big One hit. It woke us up at 3:20 a.m. I live about 15 miles from the epicenter. It's an uneasy feeling, the ground rumbling underneath you, hearing things fall and break in your house, long seconds of wondering when it will be over. Thankfully, I'm fine, along with everyone I know.