Zinfandel specialist talks about harvesting California's signature grape in Sonoma
Posted: September 19, 2007 By MaryAnn Worobiec
Aug. 31, 2007 Issue : Tasting Reports
California's up-and-coming white delivers a style for every taste
Posted: August 31, 2007 By MaryAnn Worobiec
Posted: May 15, 2007 By MaryAnn Worobiec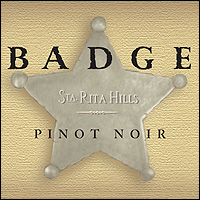 News & Features : New Wines, New Faces
Santa Barbara icon Bruno D'Alfonso is making a new Pinot Noir, but with the same old passion and determination
Posted: March 9, 2007 By MaryAnn Worobiec
Discovery of an adult insect known to spread a vine-killing disease causes some concern in California's most prominent wine region
Posted: February 23, 2007 By MaryAnn Worobiec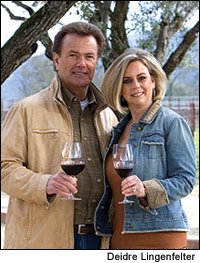 News & Features : New Wines, New Faces
Race-car owner is driven to make outstanding Napa Cabernet
Posted: August 23, 2006 By Robert Taylor, MaryAnn Worobiec
Oct. 31, 2005 Issue : Collecting
Posted: October 31, 2005 By Kristiana Kahakauwila, MaryAnn Worobiec
The much-anticipated Darioush winery, modeled after the ancient city of Persepolis, is now welcoming visitors.
Posted: October 11, 2004 By MaryAnn Worobiec
The new Velvet Collection line from Napa Valley features an image of a nude Marilyn Monroe with a discreet peel-off covering.
Posted: September 17, 2004 By MaryAnn Worobiec
News & Features : New Wines, New Faces
Inspired by their father's home winemaking, four brothers are producing top-notch Cabernet and Syrah in the family garage.
Posted: August 10, 2004 By MaryAnn Worobiec