Nov. 15, 2014 Issue : Features
In California gold country, wine takes center stage
Posted: November 15, 2014 By MaryAnn Worobiec
Blogs : Mixed Case: Opinion and Advice
Napa Valley Film Festival and Flavor Napa Valley bring plenty of energy to wine country in November
Posted: November 13, 2014 By MaryAnn Worobiec
Napa doesn't really have an off-season: Wine lovers can appreciate the views, delicious wines and awesome dining options any time of year. Even so, it used to be that November was one of the sleepier times around here—the period between the rush of harvest and the twinkling of holiday lights. But two relatively new events are turning November in Napa into one of the most exciting times to visit: the Napa Valley Film Festival and Flavor Napa Valley.
Blogs : Mixed Case: Opinion and Advice
A happenstance trip, a good story, and an affordable, delicious red
Posted: November 4, 2014 By MaryAnn Worobiec
I'm a sucker for origin stories, in part because it's something that superheroes and wine lovers have in common. Just as Spiderman was bitten by a radioactive spider, most wine lovers have stories about getting bit by the wine bug. Sometimes our wine mythology is based in destiny, sometimes it's chance. There's usually a great bottle of wine at the beginning, although mine was quite modest.
Oct. 31, 2014 Issue : Features
Posted: October 31, 2014 By MaryAnn Worobiec
With harvest just days away, vintners assessed damage and began cleaning up
Posted: October 31, 2014 By Tim Fish, MaryAnn Worobiec, Augustus Weed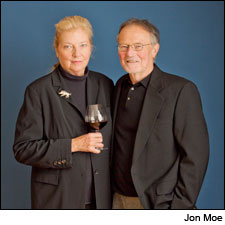 News & Features : News & Features
Helen Turley and John Wetlaufer reveal the attention to detail that goes into their Sonoma Coast Pinot Noir
Posted: October 21, 2014 By MaryAnn Worobiec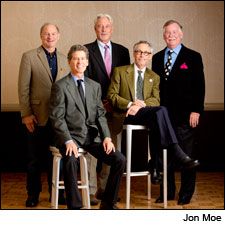 News & Features : News & Features
A side-by-side tasting of four acclaimed Cabernets highlights what is special about this site
Posted: October 20, 2014 By MaryAnn Worobiec
Posted: October 15, 2014 By Robert Taylor, MaryAnn Worobiec
Oct. 15, 2014 Issue : Features
Searching for regional character in New Zealand Pinot Noir
Posted: October 15, 2014 By MaryAnn Worobiec
Oct. 15, 2014 Issue : Tasting Reports
Sauvignon Blanc expands its range, while Pinot Noir reaches new heights
Posted: October 15, 2014 By MaryAnn Worobiec