Dec. 31, 2014 Issue : Features
Posted: December 31, 2014 By MaryAnn Worobiec
Posted: December 31, 2014 By MaryAnn Worobiec
Dec. 31, 2014 Issue : Features
Posted: December 31, 2014 By Augustus Weed, Esther Mobley, Ben O'Donnell, MaryAnn Worobiec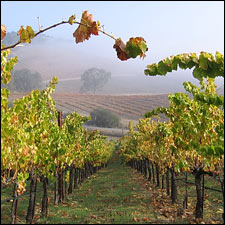 News & Features : Tasting Highlights
New reviews of rich and refreshing Viognier, Roussanne and more
Posted: December 22, 2014 By MaryAnn Worobiec
Blogs : Mixed Case: Opinion and Advice
Why should a single number separate wine lovers from each other?
Posted: December 18, 2014 By MaryAnn Worobiec
One of the conversations going around (and around) in wine circles lately has been the discussion about balance, alcohol and the imaginary line in the sand of 14 percent alcohol.
The other day I was picking a wine to bring to a friend's house for dinner. My friend is one of those "13.9 percent good, 14 percent bad" people. We've had multiple conversations about the topic, and I've even gone so far as to serve him wine in paper bags to distract him from this number--and to prove that he can, in fact, enjoy a wine at 14 percent alcohol or higher. He's unphased.
But the process of trying to find a wine we would both like made me sad that his wine world is so small, when there are a lot of great bottles I would have loved to share with him. Why do there have to be "sides" in the world of wine?
Dec. 15, 2014 Issue : Tasting Reports
An almost-forgotten California red offers powerful flavors
Posted: December 15, 2014 By MaryAnn Worobiec
Blogs : Mixed Case: Opinion and Advice
How do you help someone who claims they don't know how to describe what they're tasting? Just find a beverage they can relate to
Posted: December 11, 2014 By MaryAnn Worobiec
The other day I was out to lunch with a friend who mentioned she had tried a wine she liked. I asked her to tell me about it, but her response was to blush and say she didn't feel comfortable. "I don't get all those flavors and stuff you do," she confessed.
Part of me was devastated. We had just shared medical secrets, family concerns and stories of heartbreak with each other, but when it comes to finding cherries or spice in a Merlot, we're suddenly no longer close? So I told my friend that I'm sure she is in fact capable of finding the differences between two beverages, and that I could prove it.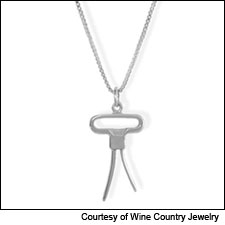 Blogs : Mixed Case: Opinion and Advice
Stocking-stuffer ideas for wine lovers
Posted: December 4, 2014 By MaryAnn Worobiec
Wine Spectator senior editor MaryAnn Worobiec reveals her holiday gift wish list.
A small Sonoma Coast grower takes on the Carneros sparkling wine house over two trademarked vineyards with similar names
Posted: November 20, 2014 By MaryAnn Worobiec
Nov. 15, 2014 Issue : Features
In California gold country, wine takes center stage
Posted: November 15, 2014 By MaryAnn Worobiec