Blogs : James Laube's Wine Flights
With over 225 wines, it's best to make a plan
Posted: April 25, 2013 By James Laube
There are many ways to approach the Wine Spectator Grand Tour tasting, which kicked off last night at San Francisco's Marriott Marquis. With some 225 wines being poured, there's a little of everything, from Amarone to Vintage Port.
The event moves to Las Vegas Saturday night and then on to Chicago. Attendees can meander and see what strikes their fancy, or look for lines like the one that formed for Casanova di Neri last night. I suggest you go into it with a plan.
Blogs : James Laube's Wine Flights
Remembering the Napa wine industry veteran
Posted: April 19, 2013 By James Laube
Businessman and Napa vintner George Vare, who died earlier this month, was at the top of the shortest lists. In the 1970s, an era when California wine was in its formative years, Vare actually understood the wine business as a business, inside-out and bottom to top, far better than most.
Initial public offering is first for a California winery since 1999
Posted: April 19, 2013 By James Laube, Aaron Romano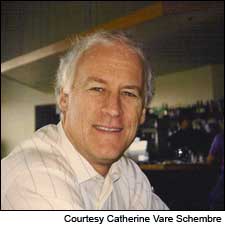 Man behind Geyser Peak and Luna Vineyards was a businessman and an innovator
Posted: April 17, 2013 By James Laube
Blogs : James Laube's Wine Flights
A new report on how climate change could affect the viability of California's vineyards puts water rights in the spotlight again
Posted: April 12, 2013 By James Laube
If you've never seen the movie Chinatown, now's a perfect time, as water rights issues are as hot a topic today in the Golden State as they were during the "California Water Wars," which began at the turn of the 20th century and serve as the backdrop to the classic film.
A report on climate change published by the National Academies of Sciences earlier this month is bringing California's seemingly endless disputes over water rights sharply into focus, especially as it pertains to the wine industry. The international team of researchers that conducted the study made predictions about where vineyards will and won't be viable by the year 2050.
As the report pertains to California, the scientists predict that 70 percent of the area currently suitable for viticulture here will no longer be viable by the year 2050—that is, without the use of adaptive measures such as irrigation or misting vineyards to cool them off. Factoring in the areas of California that will become viable for quality grapegrowing as a result of climate change, the net loss of California vineyard land becomes 60 percent by 2050.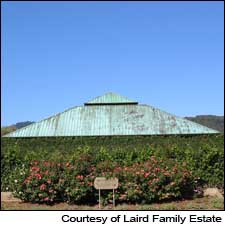 News & Features : Tasting Highlights
New reviews of outstanding Napa and Carneros Chardonnays from the 2011, 2010 and 2009 vintages
Posted: April 8, 2013 By James Laube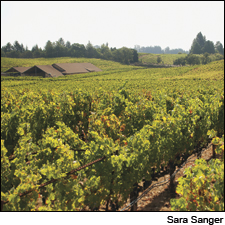 News & Features : Tasting Highlights
New reviews of Rhône Valley-inspired wines from a host of exciting California vintners
Posted: April 1, 2013 By James Laube
March 31, 2013 Issue : Columns
Posted: March 31, 2013 By James Laube
March 31, 2013 Issue : Tasting Reports
Posted: March 31, 2013 By James Laube, MaryAnn Worobiec
March 31, 2013 Issue : Tasting Reports
New grapes and styles set the tone in a cool 2010 harvest
Posted: March 31, 2013 By James Laube