Blogs : James Laube's Wine Flights
Corks are better than they used to be, but they'll never be perfect
Posted: January 17, 2014 By James Laube
Wine Spectator senior editor James Laube reports his latest findings on the percentage of corked and tainted California wines that were tasted in Wine Spectator's tasting room in 2013. Cork taint frequency was up just a tick last year to a 4.26 percent failure rate.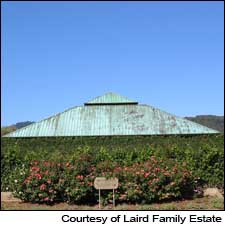 News & Features : Tasting Highlights
New reviews of Cabernet Sauvignon from the 2009 and 2010 vintages
Posted: January 13, 2014 By James Laube
Posted: December 31, 2013 By James Laube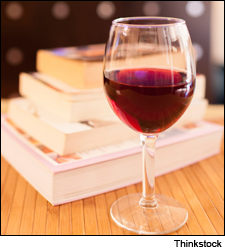 Wine Spectator editors weigh in on new titles
Posted: December 23, 2013 By Harvey Steiman, MaryAnn Worobiec, James Laube, James Molesworth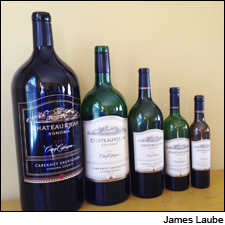 Blogs : James Laube's Wine Flights
Testing the Big Bottle Theory with five sizes of Chateau St. Jean Cinq Cépages 1995
Posted: December 19, 2013 By James Laube
Bottle size matters when it comes to wine, but maybe not as much as you might think. That's important to understand if you own larger-format bottles, or are considering buying some.
Conventional wisdom is that smaller bottles age faster than larger ones because smaller bottles have a smaller ratio of wine volume to oxygen, of which there is about the same amount in all bottle formats. That anecdotal thinking has been passed along for decades, becoming one of winedom's golden rules. Actually testing the theory is more difficult.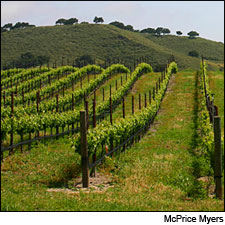 News & Features : Tasting Highlights
New reviews of Rhône-style offerings from Santa Barbara and Paso Robles
Posted: December 16, 2013 By James Laube
Posted: December 15, 2013 By James Laube
Blogs : James Laube's Wine Flights
A difficult vintage has resulted in tough reds with drying tannins, and careless vintners ended up with musty, moldy-tasting wines
Posted: December 13, 2013 By James Laube
With the exception of the 2011 California Cabernets, which are trickling in, most of the 2011 wines from California have passed through our tasting room.
For some vintners, 2011 was the worst harvest in decades. For many, 2011 was the most difficult in a career. It's impossible to put a happy face on a year marked by uniformly cold temperatures, hard rain at harvest, crops at 50 percent of hope and minimal financial returns.
Yet for all the headaches and ordinary wines from 2011, there are plenty of lessons. One is that modern viticultural practices could salvage what was in most ways a nightmarish vintage.
Posted: November 30, 2013 By James Laube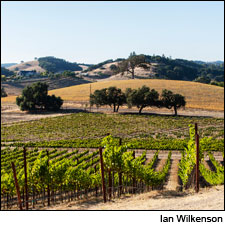 News & Features : Tasting Highlights
New reviews of Syrah and Grenache blends from Paso Robles
Posted: November 25, 2013 By James Laube