Oct. 15, 2013 Issue : Tasting Reports
Posted: October 15, 2013 By MaryAnn Worobiec, Augustus Weed, Aaron Romano, James Laube
Oct. 15, 2013 Issue : Tasting Reports
A chilly summer and rainy harvest slow the momentum of recent vintages
Posted: October 15, 2013 By James Laube
Oct. 15, 2013 Issue : Features
Posted: October 15, 2013 By James Laube
Oct. 15, 2013 Issue : Features
Josh Jensen's passion for Pinot Noir and quest for California limestone led him to the hinterlands of Mount Harlan and the peaks of Calera
Posted: October 15, 2013 By James Laube
Blogs : James Laube's Wine Flights
Thirty-four years ago, I worked one day of the Carneros Pinot Noir harvest
Posted: October 8, 2013 By James Laube
Before I made wine, I picked grapes.
Yesterday I relived my first harvest as I watched a crew pick a Pinot Noir vineyard in Carneros. The first time I picked grapes was in 1979, when I joined a team harvesting Pinot Noir at Winery Lake Vineyard, not far from where I watched yesterday morning's harvest.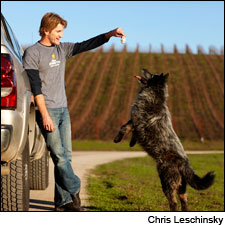 News & Features : Tasting Highlights
New reviews of Syrah, Grenache and blends from the 2010 vintage
Posted: October 7, 2013 By James Laube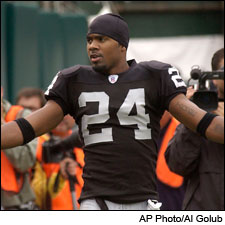 Blogs : James Laube's Wine Flights
The All-Pro safety's first releases of TwentyFour by Charles Woodson Napa Cabernet earn outstanding marks
Posted: October 4, 2013 By James Laube
Charles Woodson, whose 2009 Calistoga Cabernet earned outstanding marks in last week's California Tasting Highlights, owes at least part of his fascination with wine to the Oakland Raiders. The 1997 Heisman Trophy winner was drafted in the first round in 1998 by the Raiders, who hold their training camp in the city of Napa, gateway to the valley. During a visit to Napa recently, Woodson presented all of his wines dating to the 2001 Merlot and the Cabernets from 2005 to 2009. All of the wines were exceptional.
Blogs : James Laube's Wine Flights
California and Oregon winemakers put terroir to the test with an interstate Pinot Noir exchange
Posted: October 2, 2013 By James Laube
Terroir can be an endlessly entertaining intellectual exercise. There's little denying the role of the winemaker in creating any wine, but how does one measure that against the signature of the site? Here's how a trio of Americans put terroir to a hands-on test.
The ground rules for the Cube Project were simple: three winemakers, three vineyards from three appellations, from three different vintages, 2010 to 2012. Each of the winemakers—Thomas Houseman of Anne Amie in Oregon's Yamhill-Carlton appellation, Andrew Brooks of Bouchaine Vineyards in Carneros and Leslie Mead Renaud of Foley Estate and Lincourt in Santa Barbara—shared 6 tons of grapes (2 tons each) from their respective vineyards, resulting in nine different wines each year. Each winemaker determined the pick date of their vineyard, all from Pommard clones, meaning each winemaker started out with grapes at the same level of ripeness, measured in sugar, or Brix.
Sept. 30, 2013 Issue : Columns
Posted: September 30, 2013 By James Laube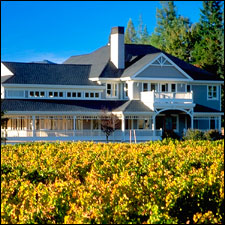 News & Features : Tasting Highlights
New reviews of California Cabernets from the excellent 2009 vintage
Posted: September 23, 2013 By James Laube