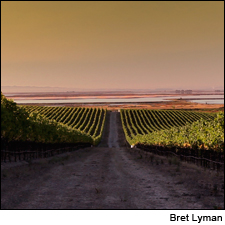 News & Features : Tasting Highlights
New reviews of cool-climate whites from California's 2012 vintage
Posted: April 14, 2014 By James Laube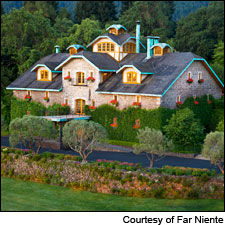 News & Features : Tasting Highlights
New reviews of snappy white wines from California
Posted: April 7, 2014 By James Laube
Blogs : James Laube's Wine Flights
Hudson Vineyard's eclectic mix of grapes earns well-deserved attention, but California Cabernet isn't going anywhere
Posted: March 31, 2014 By James Laube
Lee Hudson can grow pretty much anything he wants in his highly regarded Carneros vineyard, and he does. Albariño, Arneis, Greco, Ribolla Gialla, Riesling and Vermentino are all getting a chance there. But it's slow and go with those newbies, as they and other grapes are largely untested as marketable wines, at least on the scale many Napa wineries are accustomed to. Hudson expects they'll catch on. But for now, those plantings are more experimental than essential, underscoring the economics of terroir.
March 31, 2014 Issue : Columns
Posted: March 31, 2014 By James Laube
March 31, 2014 Issue : Tasting Reports
In 2011, cool weather ruled, yet wines surpass expectations
Posted: March 31, 2014 By James Laube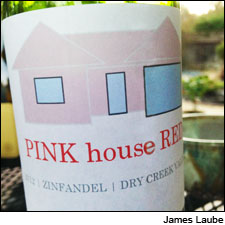 Blogs : James Laube's Wine Flights
A quiet dinner with friends ends with a trip to the garage to bottle some homemade wine
Posted: March 19, 2014 By James Laube
Garage wine. I can't think of many vintners that haven't made it.
I thought of this Friday night after dining with some young friends and their 3-month-old daughter.
The proud new parents did it all: They shopped, cooked, popped, poured, served and cleaned, making it both a fun and breezy evening, where we covered a variety of topics. And afterward, there was homemade wine to be bottled.
Blogs : James Laube's Wine Flights
Littorai's Ted Lemon hosts a blind tasting of 45 of his wines from California, Burgundy and beyond
Posted: March 6, 2014 By James Laube
One reason people like Ted Lemon's wines so much is that they like Ted Lemon. And his wines are a lot like him.
He is one of the most agreeable and thoughtful winemakers in California. He's a hero, too, these days, for many young winemakers. They aspire to what he's accomplished since arriving in California in the early 1980s from Burgundy, where he worked and learned his trade.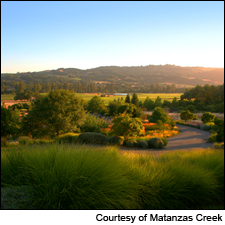 News & Features : Tasting Highlights
New reviews of California whites from the 2011 vintage
Posted: March 3, 2014 By James Laube
Feb. 28, 2014 Issue : Features
Posted: February 28, 2014 By James Laube
Posted: February 28, 2014 By James Laube