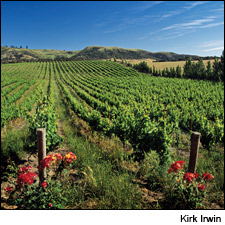 News & Features : Tasting Highlights
New reviews from the 2011 vintage in the Sta. Rita Hills appellation
Posted: July 1, 2013 By James Laube
Posted: June 30, 2013 By James Laube
June 30, 2013 Issue : Features
Larry Turley delivers rich, full-bodied reds that reflect his zest for life
Posted: June 30, 2013 By James Laube
Blogs : James Laube's Wine Flights
Experience breeds quality for longtime California wine man Bruce Neyers, whose recent vintages from Napa and Sonoma are exceptional
Posted: June 17, 2013 By James Laube
There are so many things that Neyers winery is doing right these days that it's hard to know where to begin. Bruce and Barbara Neyers have been married for 46 years, sweethearts since they were teens; they have three children and reside at their winery in Conn Valley, a slender offshoot midway through Napa Valley.
What impresses me about their winery goes beyond the quality of the wines, which is often exceptional, and extends to the sensibility of pricing.
Posted: June 15, 2013 By James Laube
June 15, 2013 Issue : Features
Anderson Valley Pinot Noir breathes new life into Mendocino County
Posted: June 15, 2013 By James Laube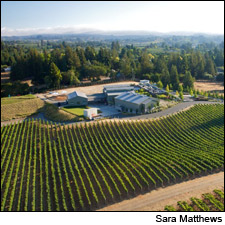 News & Features : Tasting Highlights
New reviews of 2011 Pinot Noirs from Sonoma's Russian River Valley
Posted: June 10, 2013 By James Laube
Posted: May 31, 2013 By James Laube
Blogs : James Laube's Wine Flights
Owner John Wetlaufer has announced that Marcassin will not release its 2008 Pinot Noir due to smoke taint
Posted: May 23, 2013 By James Laube
The summer 2008 wildfires in Sonoma County have claimed another victim: Marcassin Pinot Noir.
The winery has decided not to release its 2008 vintage, it announced in its latest newsletter. "We are passing on the 2008 Pinot Noirs," wrote John Wetlaufer, who owns the Sonoma winery with his wife, winemaker Helen Turley.
Blogs : James Laube's Wine Flights
Wine scores seem to get bigger every year. Are the wines better? Or is something else at play?
Posted: May 15, 2013 By James Laube
Anyone who pays attention to wine ratings knows one thing: Critics are giving more 100-point scores than ever before. Are there really so many more "perfect" wines today than in the past?
It's indisputable that wines are better now than a generation ago. Vineyard management, winery technology, winemaker skill – all have progressed. And as wines have improved, ratings as reflected by scores have risen. Simply put, there are more 90-point wines, those wines of outstanding quality, today than in the past.
Yet there is something else going on. The surge of 100-point ratings is about much more than wine quality. In fact, it has little to do with the wine in the bottle. Awarding a wine a perfect rating is a powerful statement. It brings attention to the wine and the winemaker – and also to the critic.