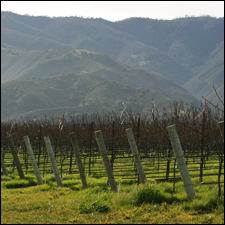 Blogs : James Laube's Wine Flights
After tasting more than 400 California Pinot Noirs from the 2012 vintage, a profile takes shape
Posted: June 16, 2014 By James Laube
The 2011 and 2012 Pinot Noir harvests in California could hardly have been more different. In 2012, the weather was ideal from start to finish, but that's only part of the story. Despite superior weather, the wines are not head-and-shoulders above 2011, and the reason has much to do with yields.
Posted: June 15, 2014 By James Laube
June 15, 2014 Issue : Features
Posted: June 15, 2014 By James Laube
June 15, 2014 Issue : Features
California rising star Helen Keplinger has pursued this finicky grape from Spain to the Sierra Foothills
Posted: June 15, 2014 By James Laube
Blogs : James Laube's Wine Flights
It's better to catch an older band than none at all, but like wine, they're best experienced in their prime
Posted: June 3, 2014 By James Laube
Just like that, BottleRock came and went. The three-day music festival in Napa attracted tens of thousands to hear 60 bands, from cutting edge Indies to aging rockers, perform on four stages at the Napa Valley Expo.
Watching acts from yesteryear has limited appeal to me. Occasionally I attend concerts by performers decades past their heyday, and when they're on they can be inspiring. Usually, though, I'm disappointed, and almost always find myself thinking they were so much better in their prime. It reminds me of the way some people act when they extol a wine made decades ago.
Posted: May 31, 2014 By James Laube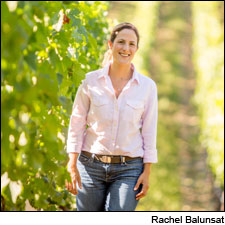 Blogs : James Laube's Wine Flights
Cattleya's Bibiana Gonzáles Rave brings France, California and Colombia to her wines
Posted: May 29, 2014 By James Laube
Bibiana Gonzáles Rave approaches winemaking from at least three perspectives. The first is French, and the exacting standards she learned and rigorous training she received during her five vintages in France. Then there's the free-spirited, emotional South American approach that comes from growing up in Colombia. The third is what she's learned since making California her home.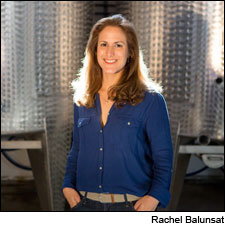 Blogs : James Laube's Wine Flights
Native Colombian Bibiana González Rave wound her way through France, South Africa and California before making Sonoma home
Posted: May 27, 2014 By James Laube
Bibiana González Rave is, to my knowledge, the first Sonoma winemaker born and raised in Colombia. In California, she enjoyed her initial winemaking successes with Lynmar Pinot Noir, and as a result she has become something of a national celebrity in her homeland.
Blogs : James Laube's Wine Flights
Save your generosity for loved ones who've figured out what they like
Posted: May 19, 2014 By James Laube
A reader asked me to recommend some wines to cellar for their newborn, which means candidates to age 20 to 25 years or more, when junior or sissy is of drinking age. My answer is the same I would give for those seeking appropriate wine gifts for graduates, which is another common query at this time of year.
It's best to pass along a gift of wine after you've learned what the recipient likes to drink, as in, once they themselves have become adults.
Blogs : James Laube's Wine Flights
He always looked forward to the next vertical of old Hanzell wines
Posted: May 16, 2014 By James Laube
When the "food wine" craze hit California in the early 1980s, many vintners talked about changing their style. But there were two winemakers I knew wouldn't.
One was Joe Heitz. Bob Sessions, who died earlier this week at age 82, was the other. Both took a dim view of the new direction. Food wines—made by harvesting grapes at lower sugar levels, with higher acidity—were merely a passing fad in their minds. Grapes picked early had plenty of zip, yet lacked sufficient flavor and body, and neither winemaker had any intention of scrapping their style.