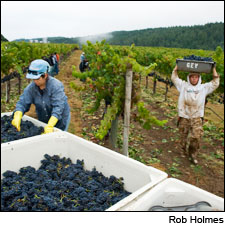 Blogs : James Laube's Wine Flights
The abundant 2013 California harvest is accelerating, and vintners are starting to wonder where they're going to put all those grapes
Posted: September 20, 2013 By James Laube
Too early and too much.
These are but two thoughts on the minds of many California vintners as harvest accelerates during what has been a largely uneventful season. Heat spikes haven't been a big issue; rain isn't expected to be a concern. The immediate weather forecast for the North Coast calls for milder temperatures over the next week, which will be a plus. All of that seemingly good news means vintners may be dealing with more than they bargained for.
Blogs : James Laube's Wine Flights
The cork taint compound actually shuts down our ability to smell a wine
Posted: September 19, 2013 By James Laube
A new study has revealed that 2,4,6-trichloroanisole, or TCA, the compound often responsible for corked wine, is responible for more than just that off-putting moldy aroma: TCA actually blocks our olfactory senses. That cork-tainted wine impedes our sense of smell is no surprise to me. It's something some of us have been witnessing for years now, even if we didn't have the scientific backing.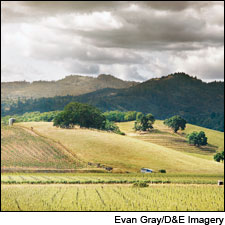 News & Features : Tasting Highlights
New reviews of outstanding bottlings from the 2010 vintage
Posted: September 9, 2013 By James Laube
Posted: August 31, 2013 By James Laube
Blogs : James Laube's Wine Flights
John Kongsgaard ages some of his Napa Chardonnays for as long as four years in oak
Posted: August 29, 2013 By James Laube
Oak is a divisive issues in wine. One way of looking at it is that if a little is good, then more is better. Not many people would actually subscribe to that theory, though.
Napa vintner John Kongsgaard has been experimenting with extended barrel aging for his Chardonnays for years, with increasingly impressive results. Not only were his two 2010s the cream of the crop in this year's roundup of California's best Chardonnays, but one wine he's been tinkering with spent four years in oak.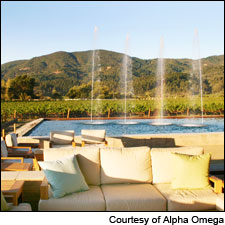 News & Features : Tasting Highlights
New reviews of top 2010 Cabernet Sauvignons from the Rutherford appellation of Napa Valley
Posted: August 26, 2013 By James Laube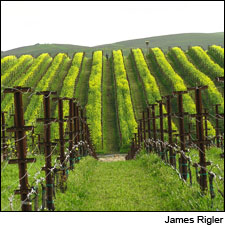 News & Features : Tasting Highlights
New reviews of outstanding 2010s at prices that won't break the bank
Posted: August 19, 2013 By James Laube
Napa Valley winery accused of bottling too much wine on-site; will settle and move bottling operations
Posted: August 2, 2013 By James Laube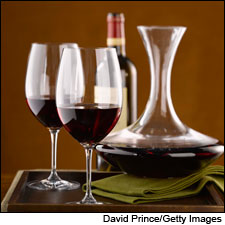 News & Features : Retrospective / Vertical
In a recent blind tasting, a dozen wines shine, but overall the vintage comes up short compared to the surrounding years
Posted: July 31, 2013 By James Laube
Posted: July 31, 2013 By James Laube