Napa Valley winery accused of bottling too much wine on-site; will settle and move bottling operations
Posted: August 2, 2013 By James Laube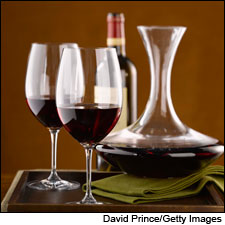 News & Features : Retrospective / Vertical
In a recent blind tasting, a dozen wines shine, but overall the vintage comes up short compared to the surrounding years
Posted: July 31, 2013 By James Laube
Posted: July 31, 2013 By James Laube
July 31, 2013 Issue : Tasting Reports
A rain-dampened 2011 vintage for California Chardonnay results in lighter-style wines
Posted: July 31, 2013 By James Laube
Blogs : James Laube's Wine Flights
The fine wine set's most controversial vocabulary word is crossing over into the mainstream
Posted: July 30, 2013 By James Laube
A lay person could be forgiven for thinking a group of vintners and enophiles talking shop were speaking another language. In many ways, they are—the American winespeak vernacular draws on words rooted in many foreign tongues, but predominantly French. But some of our idiomatic terms are occasionally adopted by the general populace.
"Vintage" might be the most prominent example. Collectibles of every ilk are now referred to by aficionados as "vintage," from cars to clothes. Sportscasters regularly call a veteran ballplayer's banner day a "vintage performance."
Thanks to a bubbling battle of Paris cola drinkers and the Wall Street Journal, terroir could be the unlikely next wine term to make the leap into the mainstream.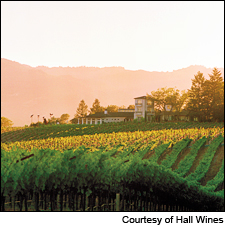 News & Features : Tasting Highlights
New reviews of 2010 Napa Valley Cabernet Sauvignons, several under $100
Posted: July 8, 2013 By James Laube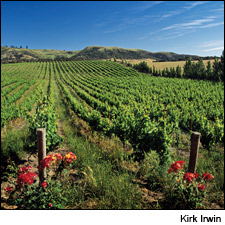 News & Features : Tasting Highlights
New reviews from the 2011 vintage in the Sta. Rita Hills appellation
Posted: July 1, 2013 By James Laube
Posted: June 30, 2013 By James Laube
June 30, 2013 Issue : Features
Larry Turley delivers rich, full-bodied reds that reflect his zest for life
Posted: June 30, 2013 By James Laube
Blogs : James Laube's Wine Flights
Experience breeds quality for longtime California wine man Bruce Neyers, whose recent vintages from Napa and Sonoma are exceptional
Posted: June 17, 2013 By James Laube
There are so many things that Neyers winery is doing right these days that it's hard to know where to begin. Bruce and Barbara Neyers have been married for 46 years, sweethearts since they were teens; they have three children and reside at their winery in Conn Valley, a slender offshoot midway through Napa Valley.
What impresses me about their winery goes beyond the quality of the wines, which is often exceptional, and extends to the sensibility of pricing.